It's as simple as point and shoot!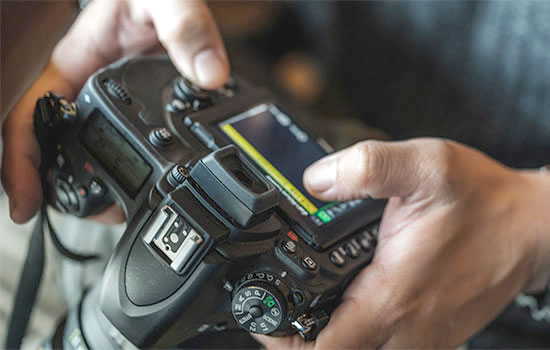 Our checklist for what camera gear to bring along to one of our tours
What camera gear should I bring?
At the very least, bring your own camera, lenses, a sturdy tripod, ideally a remote shutter release or release cable, filters – Polariser, ND and Graduated and definitely several memory cards and spare batteries. In order to photograph the northern lights, you will need a DSLR camera with the ability to set manual settings. Whilst some very sophisticated smartphones maybe able to photograph the northern lights most will not be possible. See our more extensive camera gear list below.
Photography Gear - dependent on your own level of expertise the following is a recommendation, but by no means definitive. If you don't have some of these items, you can manage some excellent photos with less, especially lenses from 16mm or 18mm or f/4.0 can still produce great results.

Camera - any camera is welcome, but a DSLR or mirrorless camera with manual mode settings will give you the best performance to enable the shooting of the northern lights.

Lenses - a selection of lenses from 14 to 200mm is recommended. An ultra-wide angle of 14mmm is ideal for landscapes and northern lights photography. A fast-wide angle f/2.8 or faster is highly beneficial for shooting northern lights.

Tripod – a strong sturdy tripod that can tolerate the occasional windy or stormy conditions of Lofoten is highly recommended. You will require a tripod for northern lights photography, and it is quite beneficial for landscapes, long exposures and low light shots at sunrise and sunset.

Cable Release – cable or remote shutter release, preferably with ability to lock in Bulb mode for long exposures.

Storage – bring plenty of memory cards to last for multiple days of shooting.

Batteries – bring plenty of spare batteries as the cold does tend to sap them rather quickly. If using a remote shutter release these tend to drain even quicker.

Filters – this is for some creativity when shooting reflections, smoothing water, long exposures etc. We recommend a set of neutral density filters covering 3, 6, and 10 stops. Also, a Polariser and a graduated filter. These are recommended if you wish to explore your creative options especially favourable for the many beach locations.

Camera Cover – it is likely we will encounter some adverse weather on Lofoten, so if you want to be able to cover your camera and keep shooting you can purchase rain covers or similar.

Lens Cleaning – with inclement weather and exposure to beaches and sea spray we recommend a combination of pre-moistened disposable lens wipes (eye glass lens wipes from the pharmacy can suffice) and dry-cleaning tissues. Microfibre cloths tend to get quite wet and don't handle the wet conditions as effectively and quickly become unusable.

Headlamp/mini torch – can be handy when out shooting at night especially for northern lights and checking on camera settings.