Pack your bag with our checklist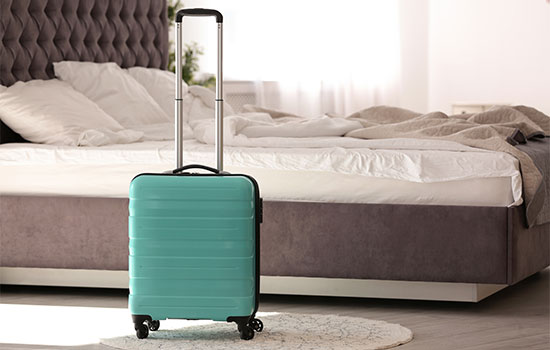 What should I wear in a place like Lofoten?
Since we are high in the arctic of Northern Norway you have to be well equipped for all kinds of dramatic weather including rainfall, snow, wind and sun. Bring comfortable, warm and waterproof outer layers such as Gore-Tex, woollen hat, gloves or mittens, thermal underwear (preferably merino wool) and waterproof or snow boots. We do not have clothes or shoes available for rent.
Clothing Gear - below is a basic guideline for the clothing required but everyone's tolerance for cold weather differs so please adjust accordingly. The best advice is layers are best and warm clothing that is insulated and breathable. Lofoten requires you to be both insulated and waterproof and wool works best as temperatures can change rather quickly.
Thermal Base Layers - preferably merino wool for the best breathability and warmth for both long-sleeved top and bottom under your outer layers.

A Mid Layer of a Fleece Jacket & Pants – tops with or without a hood with some wind blocking capabilities and for bottoms perhaps a pair of fleece pants.

An Outer Layer of proper Gore-Tex or similar Waterproof Jacket & Pants – a jacket with a hood is highly recommended. A good quality snow jacket and waterproof snow pants are ideal.

A Woollen Hat or Beanie – this is a must. Preferably wool or a hat with a fleece lining.

A Light Balaclava, Buff or a Toque – this can help cover some of your face, neck, ears.

Two pairs of Gloves or Mittens - also a must. Preferably 2 pairs - a light thin pair like a lightweight fleece to protect your hands and a heavier ski type glove that is insulated and waterproof. We can also recommend Photog gloves that are specifically designed for photographers with finger pull backs, mini pockets for storage of memory cards, batteries, lens tissues. These can fit under a pair of ski mittens. For Photog gloves please follow this link and check them out: https://www.skiandboard.com.au/product/pow-pho-tog-glove-black/
Note: we do not receive kickbacks or commissions from recommending Photog gloves.

Socks – a heavy weight thick hiking sock made from wool. Even two pairs together - a thinner mid weight wool sock and a heavier wool outer sock.

Underwear – ideally micro wool is best.

Footwear - at a minimum, a good waterproof hiking boot. If during Winter and snow, then snow boots are best. These often come up towards your knee which is ideal for those walks where the snow is often knee deep and a waterproof hiking boot will be too low.

Gaiters - optional but can come in handy on snowy slopes to keep the snow from getting into your shoes/boots especially if wearing low hiking boots.

Micro-spikes - these are fantastic for those not familiar with walking on snowy, icy paths. They give some grip and comfort from spills in unfamiliar areas where the ice can often be hidden underneath a light layer of snow.